Traditional Crafts Letter Set  
Koibumi – thousand year love –
It is a product for proposing to help you communicate your feelings through historical traditional crafts, enrich your mind.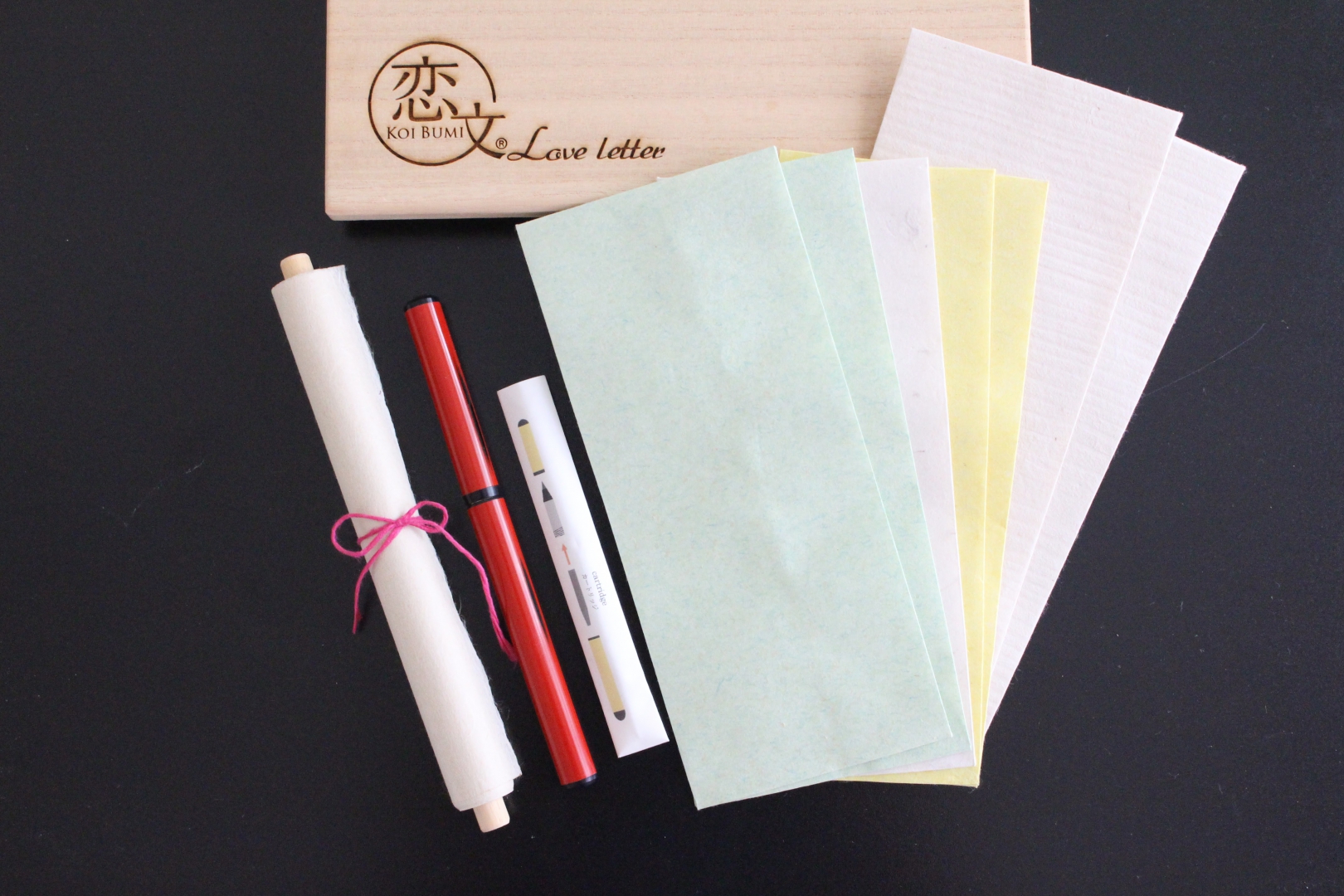 It is a collaboration product of local industry called "Washi" and "paulownia box" traditional crafts in Saitama Prefecture, in Japan.
It is a high-grade letter set that recognizes Japan's prideful history and culture and feels the beauty of Japanese.
About material
Hosokawa paper (Ogawa Washi) in Ogawamachi Saitama Prefecture -Higashi Chichi village-
Ogawamachi, Saitama Prefecture · Higashi Chichi village is a historic place of 1,300 years, which kept on supporting the paper demand of Edo in the past, the Japanese paper made there is called "Ogawa Washi."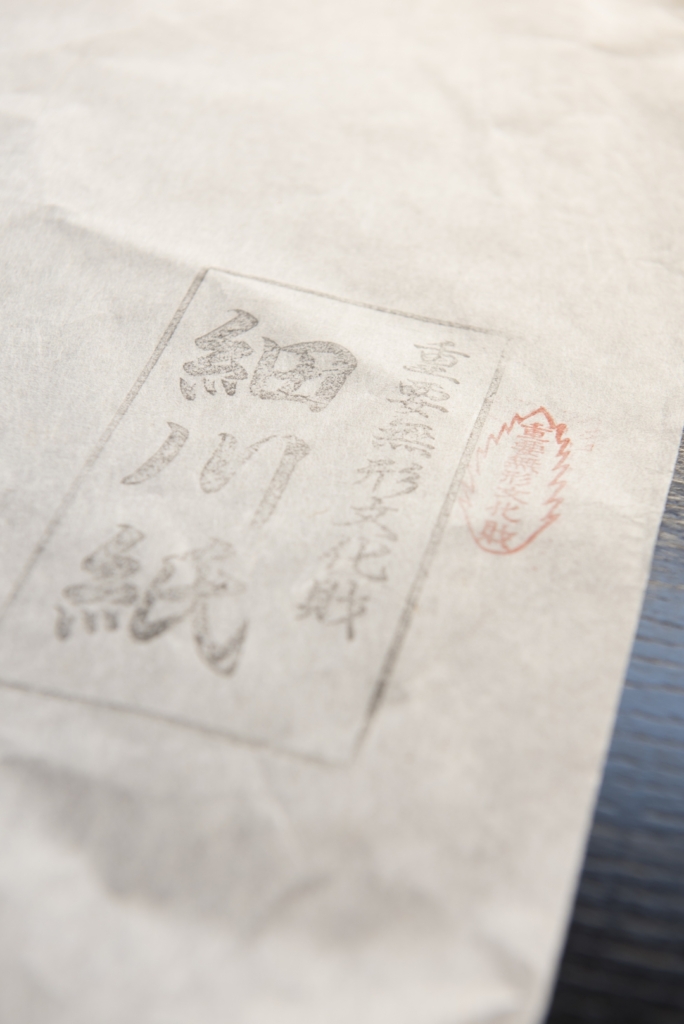 Hosokawa paper is characterized by its strength of durability and has been registered as UNESCO Intangible Cultural Heritage and Japan's Important Intangible Cultural Asset, once used for large fortune, land register, record keeping etc.
Currently it is used for official documents of the National Archives, calligraphy paper and prints. World artists acknowledge the robust Hosokawa paper as a material.
Among them, only Japanese paper whose technology successor used only raw material, finished with strength and glossy luster using traditional manufacturing methods and tools is called "Hosokawa paper".
It is used for colored paper, shoji paper, hanging scroll, paper cloth, business card, certificate paper, etc.
the letter written with a brush on Hosokawa paper is that it will remain in the readable state for 1000 years.
The handwritten letters are most pleasing to the words of thanks to the important people. We are using "Hosokawa paper" which feels the softness and dignified strength unique to Japanese paper so that You can deliver that feeling firmly.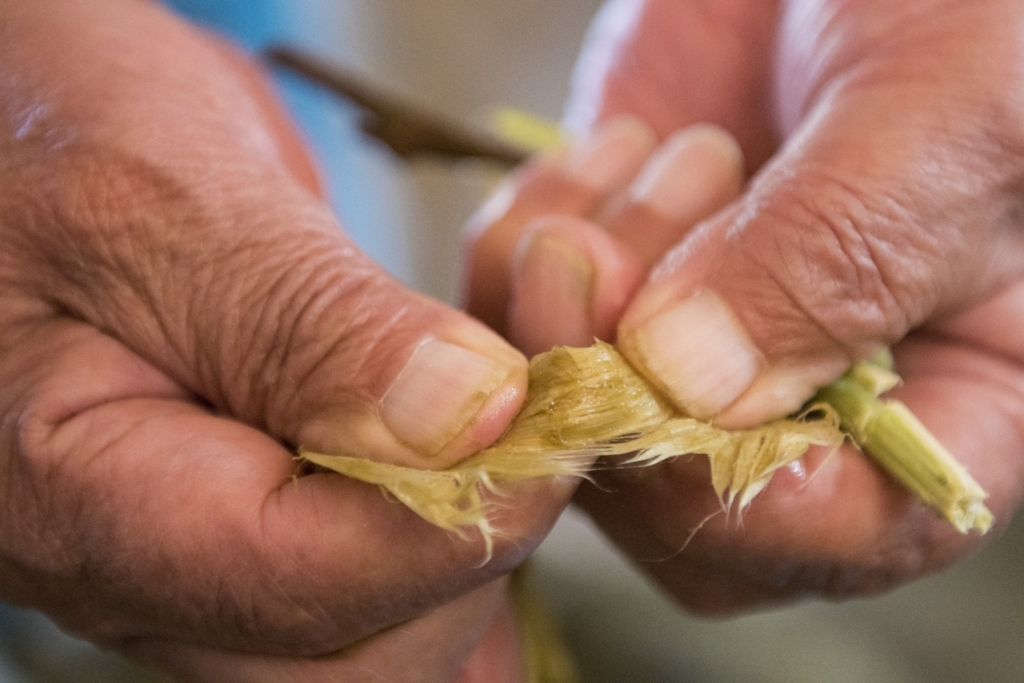 Paulownia box of Kasukabe
Kasukabe city of Saitama prefecture is called the nikko station of Nikko Highway and has a flourishing history. The art of the craft that handled NIKKO TOSHOGU SHRINE at that time is still inherited.
One of the traditional crafts of the Kasukabe is "paulownia box"
Depending on the skill and specification of the craftsmen, the paulownia box prevents oxidation and deterioration of things put in it, it is an excellent storage box for moistureproof and insect repellent.
Also, you can enjoy the wooden materials gradually becoming their own colors gradually with the aging.
When you send out a pleasant letter, you will receive a letter of reply in many cases. It is a lid of a stamp basket type that keeps the best stored condition so that you can leave such a letter you want to keep for a long time.
The stamp basket type is adjusted to the thickness of one sheet so that the lid closes tightly, and you can feel the feeling of polite making at opening and closing.
Japanese Washi paper and sumi-ink are outstanding compatibility.
A letter of Japanese paper written with a brushed pen is carefully protected for 1000 years by a seal-type paulownia box.
Brush pen
This brush pen is made by a special brush author manufacturer founded in Nara prefecture in 1925.
The company inherits brush culture such as calligraphy brush, brush, ink paint brush, brush pen, makeup brush, etc.
It is made entirely by craftsmen 's hand work, and the texture of bamboo shaft is familiar to hand.
It is easy to use with a cartridge type brush pen of aqueous pigment ink. The written letters are excellent in water resistance and durability and have been proved to remain hundreds of years.
I use it as the best brush pen for this product.
You can patronize long after replacing the cartridge.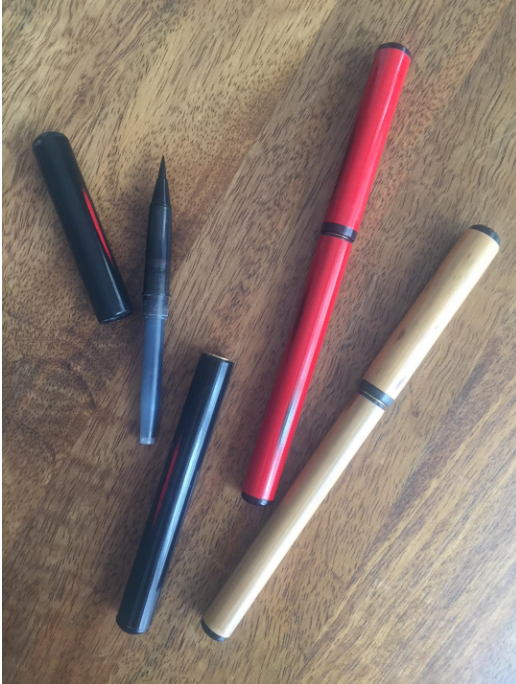 The story of product development
We opened a shop in Bonsai town in Saitama prefecture, which is famous worldwide as a sacred place of BONSAI in April 2014.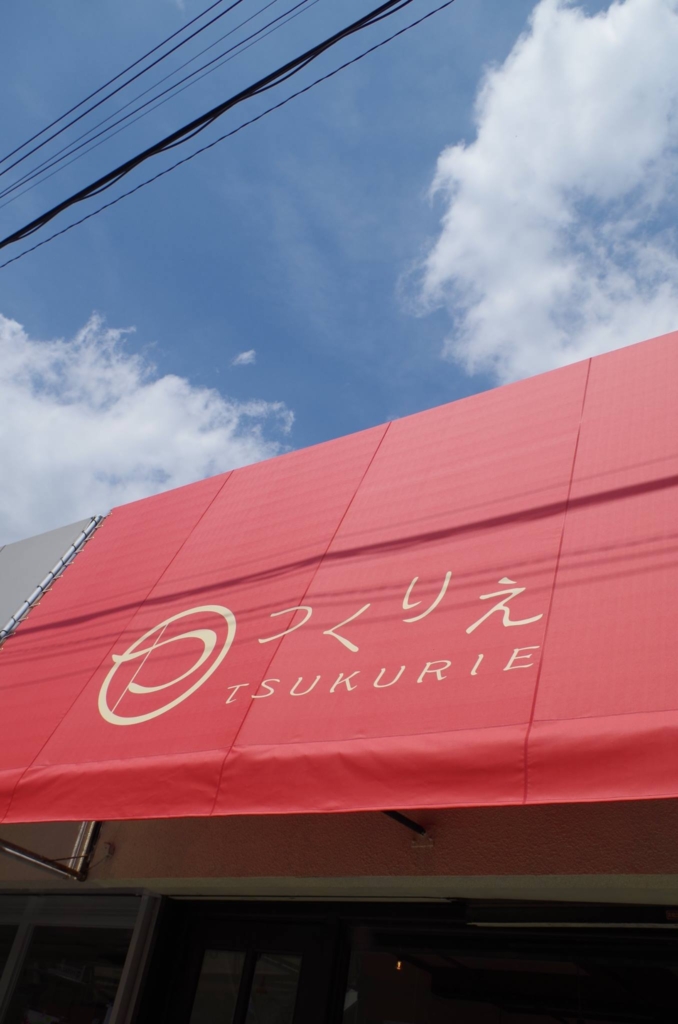 As a place for people to gather in common fun (handmade), we operated the workshop space and provided sales opportunities (box shop).
Six months after opening, the store got burned down, the shop closed due to the grueling fire.
At that time, many customers and stakeholders sent encouraging handwritten letters to us.
Until then, I used Internet tools only, except New Year's cards. For us who were depressed feeling, the handwritten letters gave me a very wonderful courage.
I realized that anyone could write a letter from children to adults. We can easily mail you. Moreover, feelings are transmitted without misunderstanding. We found the letter is the best handmade tool.
We embarked on product development that the letter was perfect as a tool to convey "warmth of handmade" which is also our concept, I came to the material called Ogawa 's Washi and Kasukabe' s paulownia box.
I thought that we could share the work process, the background of the industry, feelings etc if we could actually see the craftsman. (Most of us are actually able to meet craftsmen with whom we associate.)
I want to write a reply when I get a letter. Writing a reply will be an interactive two-way interaction. Among them, I want to write letters to other people. I believe that opportunities to send letters will increase, more people will receive it, and will spend more time warming people's feelings as time goes slowly to paper.
Japan has a beautiful culture. We value the feeling of the season and choose the item of color, material and quality that fits the situation.
This product is suitable for certain occasions, such as thank-you notes to important customers, letters to my beloved family, and serious feelings for my future self. I hope you find it useful.
About Koibumi Premium
You can put the items of photos and memories in the bottom of the box.
Product content
・
Approximate weight
300g
・
Package size (length × width × height cm)
11.5 × 23.5 × 7.0 cm
・
Paulownia box
Fine sealability
Smooth surface finishing
2 stage type
・
Washi
Hosokawa Paper
(Approximately 18 x 270 cm ,B5 size paper letter for 10.5 sheets)
・
Brush pen
Natural bamboo shoots (red)
・
ink cartridge
2 pieces
・
envelope
gawa Washi (color) × 5

Hosokawa paper (Wood pattern) × 2
Wrapping in Ogawa Washi
Wrapping with Ogawa Washi paper with beautiful colors and auspicious patterns.
---
Hosokawa paper which is certified as a UNESCO intangible cultural heritage.
From Washi, you will feel the pride and technique of the technician.
("Koibumi" is a registered trademark of Tsukurie. Trademark registration No. 5922942)
日本語ページ(Japanese)でもご覧いただけます。